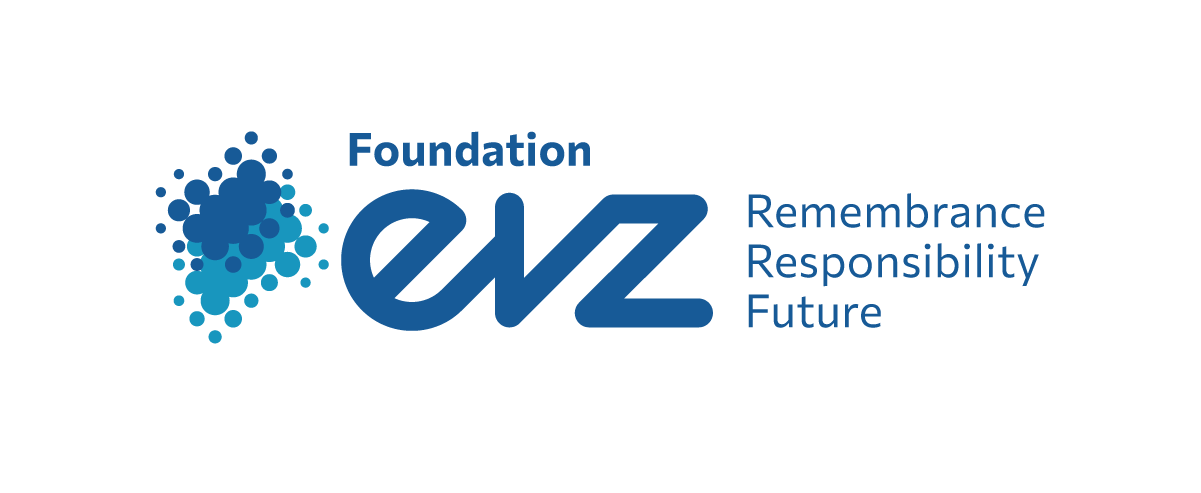 Foundation "Remembrance, Responsibility, Future" [EVZ]
The Foundation EVZ was established in 2000, primarily to make payments to former forced labourers. The disbursement of these payments was completed in 2007. The Foundation's capital of 5.2 billion euros was made available by the German state and German industry. EUR 358 million of the Foundation's capital was set aside for its funding activities. The Foundation EVZ finances its permanent activities  from the yields of the foundation's capital. In memory of the victims of National Socialism the Foundation has a responsibility to promote human rights and international understanding.
The Foundation EVZ primarily works in three fields: a critical examination of history, working for human rights, and commitment to the victims of National Socialism.
The Foundation EVZ aims to anchor the history of forced labour under National Socialism in the German and European culture of remembrance. Victims are given a voice and their experiences during National Socialism are preserved for future generations. The Foundation is also helping develop a culture of remembrance for the German migration society.
The Foundation's grant-making activities are based on the Universal Declaration of Human Rights of 1948, which was a fundamental response to historical injustice and in particular to the unparalleled National Socialist crimes and the Second World War. Defending human rights remains a task also for the future.
The Foundation EVZ combines the following activities with its action for human rights: It promotes human rights education projects in connection with historical learning in international youth encounters. It works in Central and Eastern Europe to counter anti-Semitism and antigypsyism and to assist minorities. It supports the educational initiative of German Sinti and Roma and provides scholarships for Roma in Eastern Europe.
The surviving victims of National Socialism are now very elderly. Many suffer extreme material hardship and are socially isolated. In Central and Eastern Europe and in Israel, the Foundation supports initiatives that strengthen local and international efforts to help victims of forced labour and other National Socialist injustice.
It funds model projects that offer a decent standard of social and medical care and support intergenerational dialogue. Furthermore, it engages with actors in the social and political spheres to anchor responsibility in society for the concerns of victims of National Socialist injustice and their integration into the community.