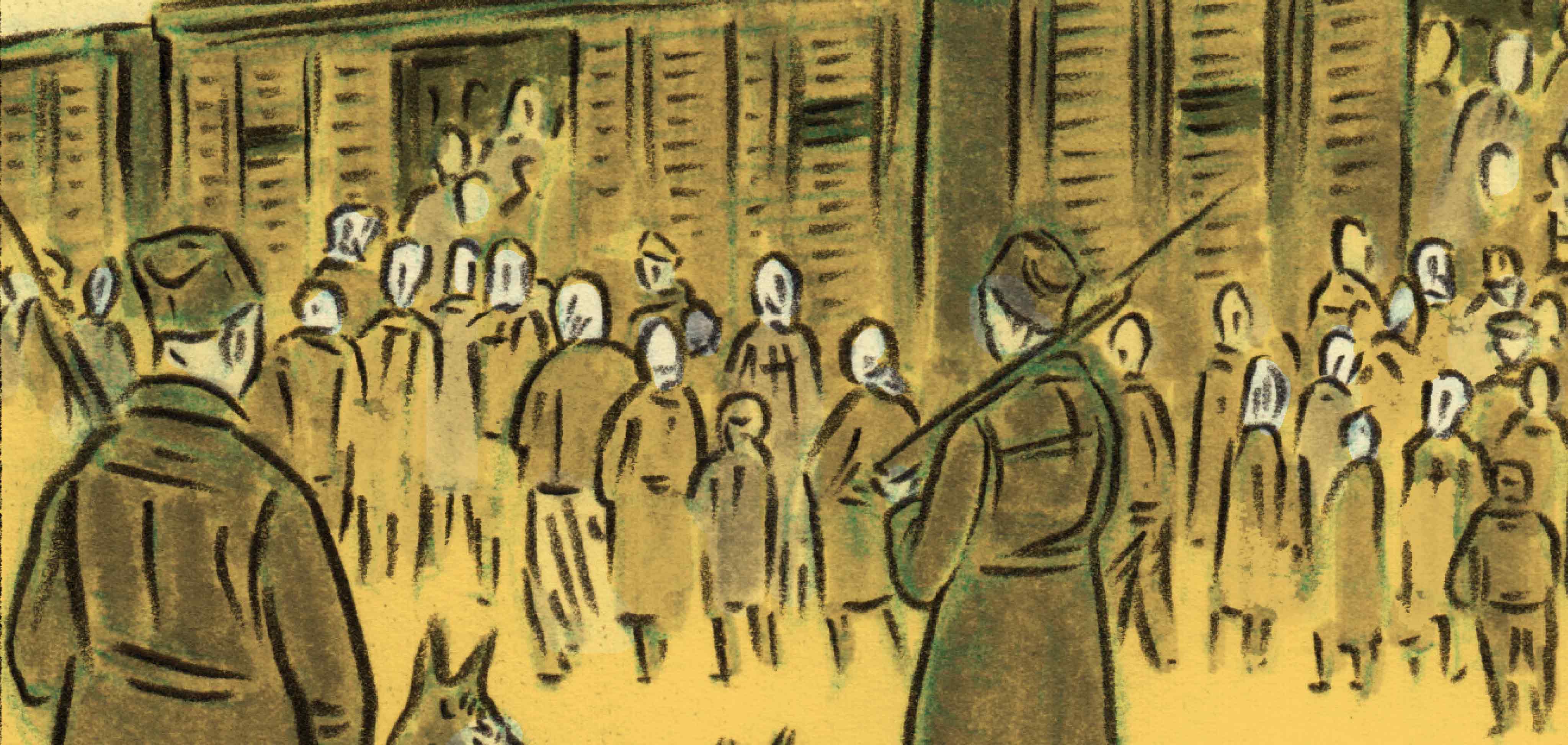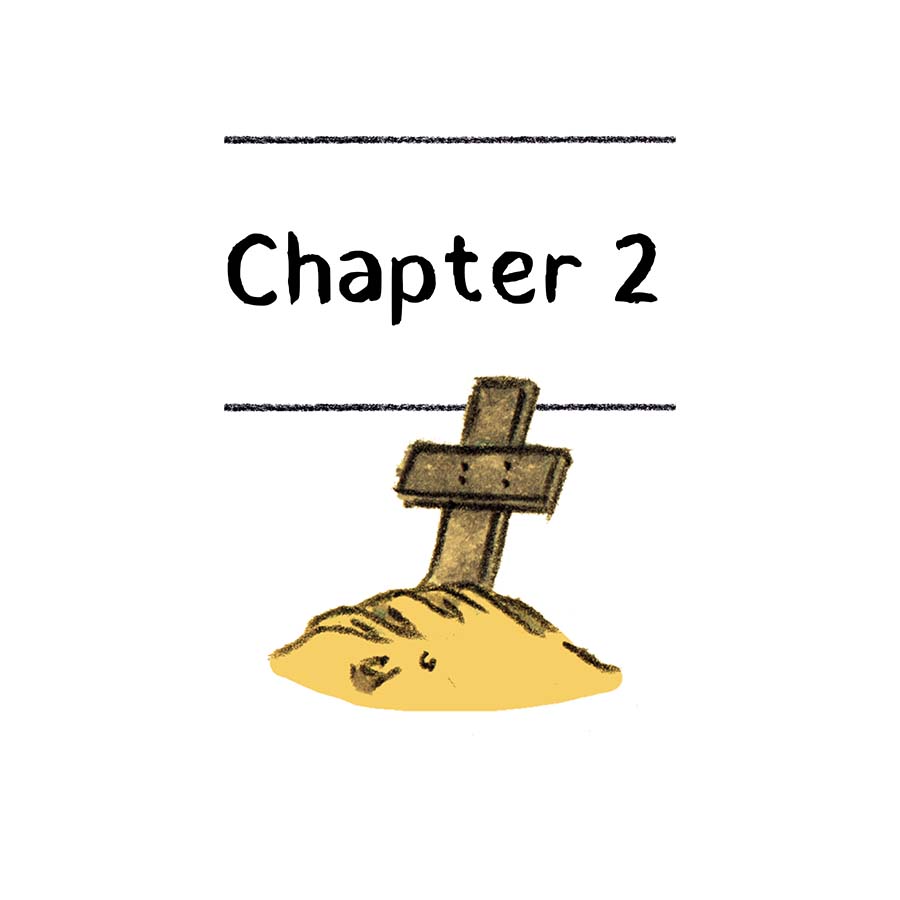 Hodonín u Kunštátu Concentration Camp
The foundation stone for Hodonín concentration camp, located about 50 km north of Brno, was already laid by the Czechoslovak government in early March 1939, shortly before the German Protectorate of Bohemia and Moravia was established. The camp was to be used for the internment of "work-shy" men, including "vagrant gypsies capable of working". But the systematic persecution and mass imprisonment of Roma began after the German occupation and the establishment of the Protectorate on 15 March 1939. When the Protectorate government issued a "Decree on Combating the Gypsy Nuisance" in the summer of 1942, many Roma were imprisoned, including in the Hodonín camp. From then on it was officially designated as a "Gypsy camp", previously interned non-Roma prisoners were released. More than 1,300 prisoners passed through the camp during the war. 194 of them died of diseases or malnutrition combined with hard forced labour. A total of two mass deportations are documented. On 7 December 1942, 46 men and 29 women who had previously been classified as "asocial" were deported to Auschwitz. The second deportation of 749 prisoners to Auschwitz took place on the night of 21-22 August 1943. The few remaining prisoners were deported to Auschwitz in January 1944.

View of the "Gypsy camp" in Hodonín u Kunštátu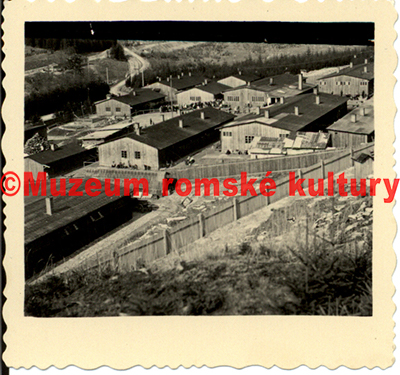 © Museum der Roma Kultur / Muzeum romské kultury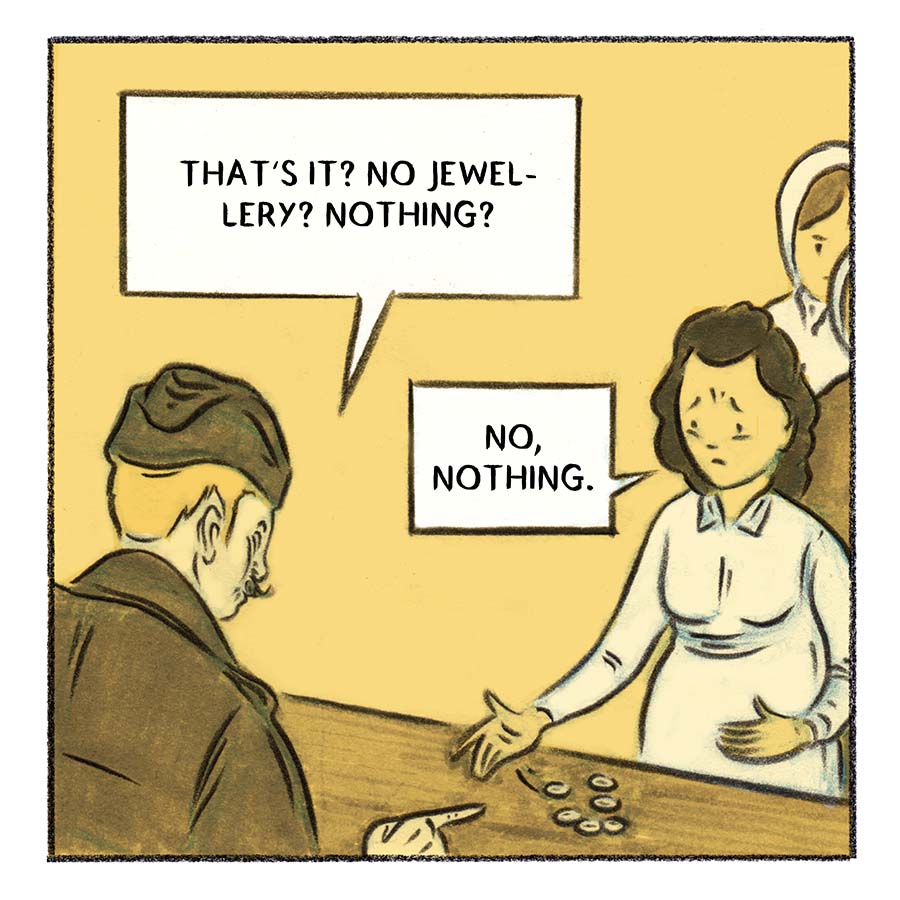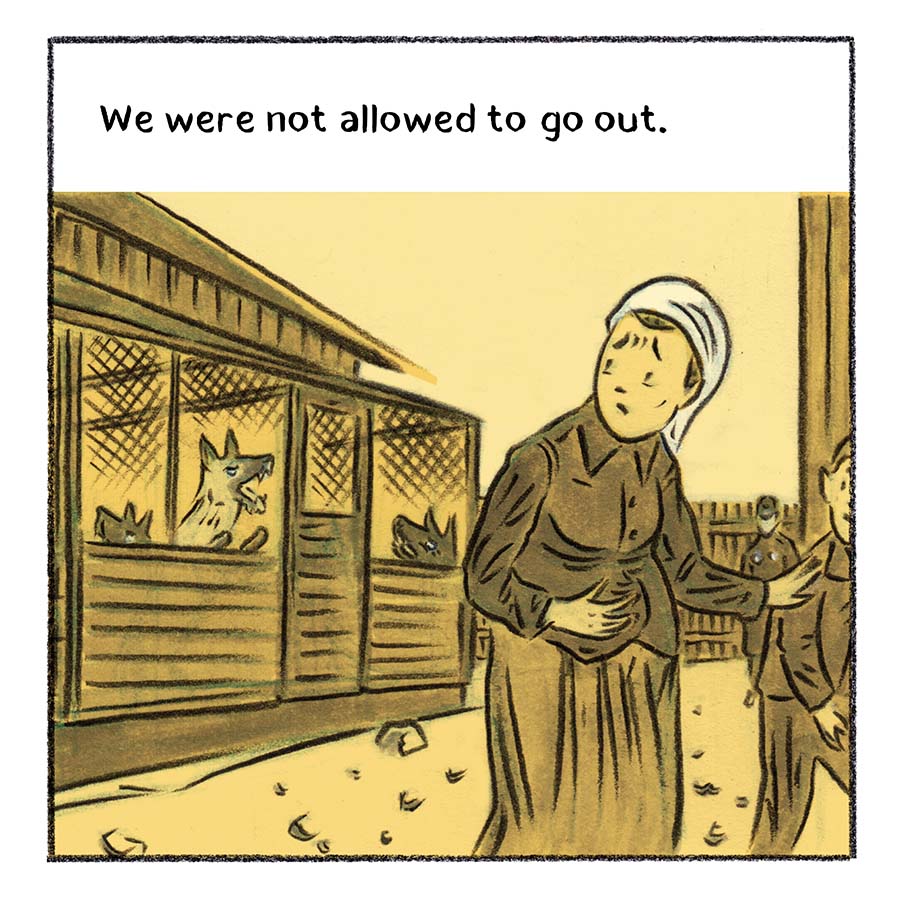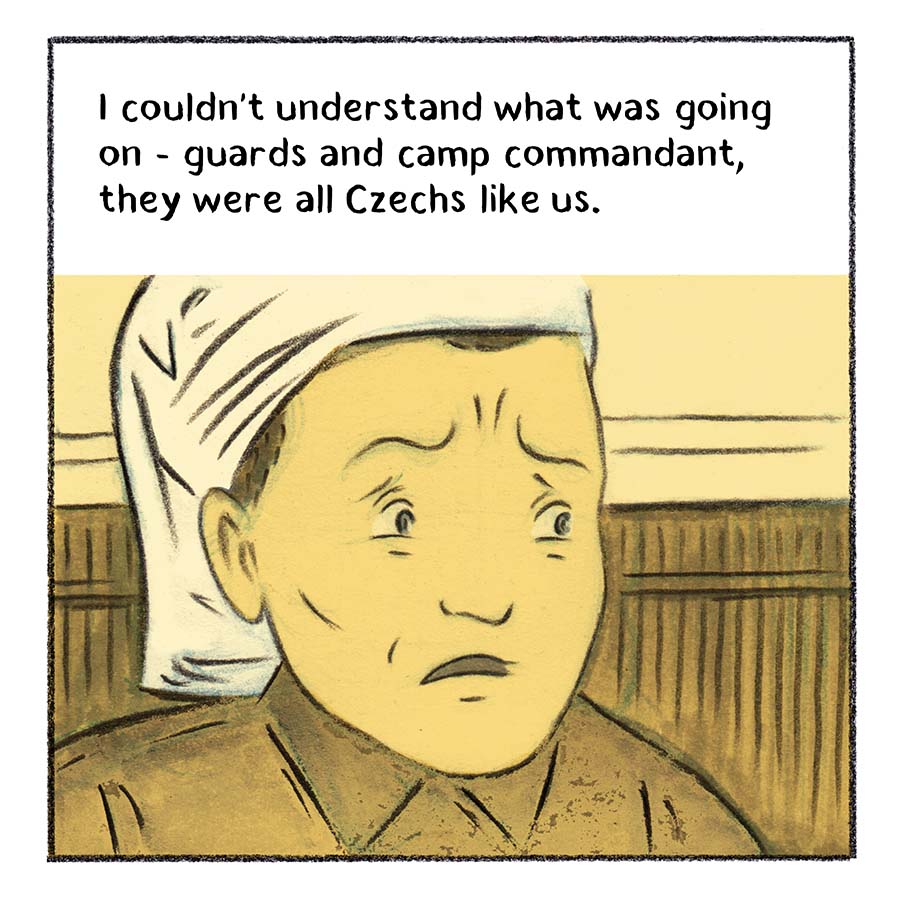 "Auschwitz Decree" of 1942
The "Auschwitz Decree", the original text of which has been lost, was issued on 16 December 1942 by Reichsführer-SS Heinrich Himmler, ordering the deportation of Sinti and Roma living in the Reich and the occupied territories to Auschwitz-Birkenau. Criminal investigation departments were instructed to draw up deportation lists. Only those Sinti and Roma who were classified as "pure-blooded" or those who were considered "important to the war effort" were exempt from deportation. By 1944, 12,000 German Sinti and Roma and around 4,500 Sinti and Roma from the Protectorate of Bohemia and Moravia had been deported to Auschwitz-Birkenau. Only about ten percent of all inmates survived incarceration in the "Gypsy camp" in Auschwitz-Birkenau. Sinti and Roma from the detention camp Berlin-Marzahn were first taken to the Police headquarters ("Red Castle") at Alexanderplatz. Then they were put on passenger trains at today's
Ostbahnhof
and transported to Auschwitz. Only seven of the 186 deportees from the Marzahn detention camp survived.
In protest, the Polish prisoner Jan Liwacz forged the "B" upside down without being noticed.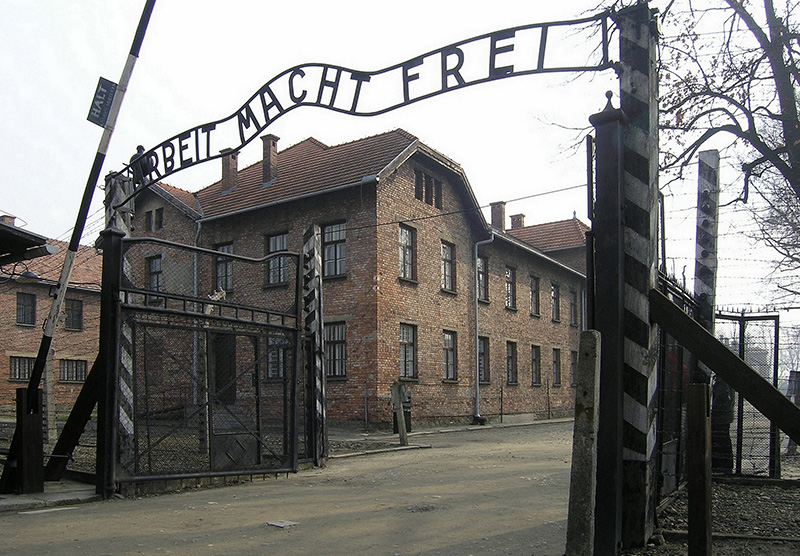 CC-BY-SA 3.0 Urheber ©Dnalor_01, Wikimedia Commons
Biography: Heinrich Himmler


Heinrich Himmler was born in Munich in 1900. He joined the NSDAP in 1923 and took part in the Beer Hall Putsch in November. In the 1920s, Himmler, who had a degree in agronomy, held numerous party offices. In 1929 Hitler appointed him Reichsführer SS (Schutzstaffel), which he regarded as an elite organisation. As chief of the Munich Police, he set up the Dachau concentration camp in 1933. In 1934, one year after the National Socialists had come to power, Himmler was placed under Hitler's direct command as Reichsführer SS and was responsible for the concentration camps as "Chief of the German Police" from 1936 onwards. When World War II began, Himmler was appointed "Reich Commissioner for the Consolidation of German Nationhood" (Reichskommissar für die Festigung des deutschen Volkstums)and was thus responsible for the resettlement and Germanisation policy in the occupied territories.  He was responsible for organising and carrying out the murder of European Jews and for the exclusion, internment, deportation and killing of Sinti and Roma. In 1943 Himmler was appointed Reich Minister of the Interior, and in July 1944, after the failed assassination attempt on Hitler, he was appointed Commander of the Reserve Army and Chief of Army Equipment (Befehlshaber des Ersatzheeres und Chef der Heeresrüstung).  After Himmler had offered partial surrender to the Western Allies, Hitler stripped him of all his offices in April 1945. Himmler attempted to escape under a false name and was captured by British forces without being recognised. He committed suicide on 23 May 1945 in an internment camp near Lüneburg after his identity had been disclosed.
Heinrich Himmler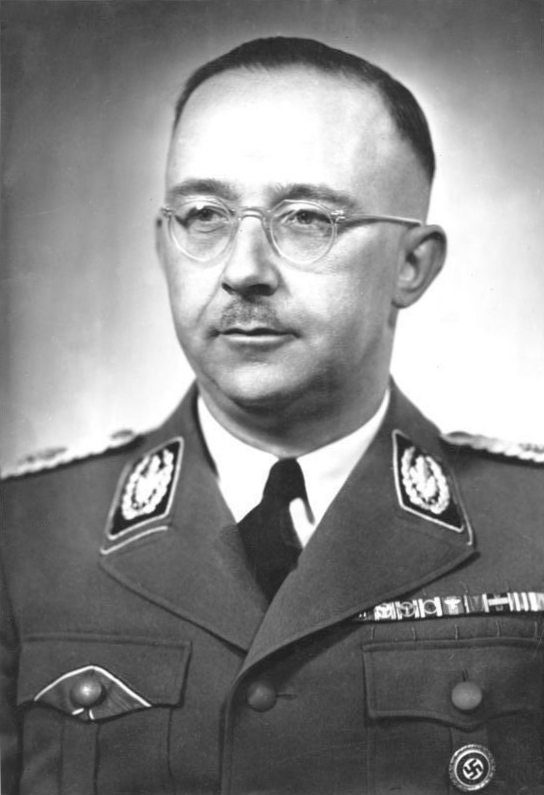 Bundesarchiv, Bild 183-S72707 / CC-BY-SA 3.0
© Friedrich Franz Bauer, 1942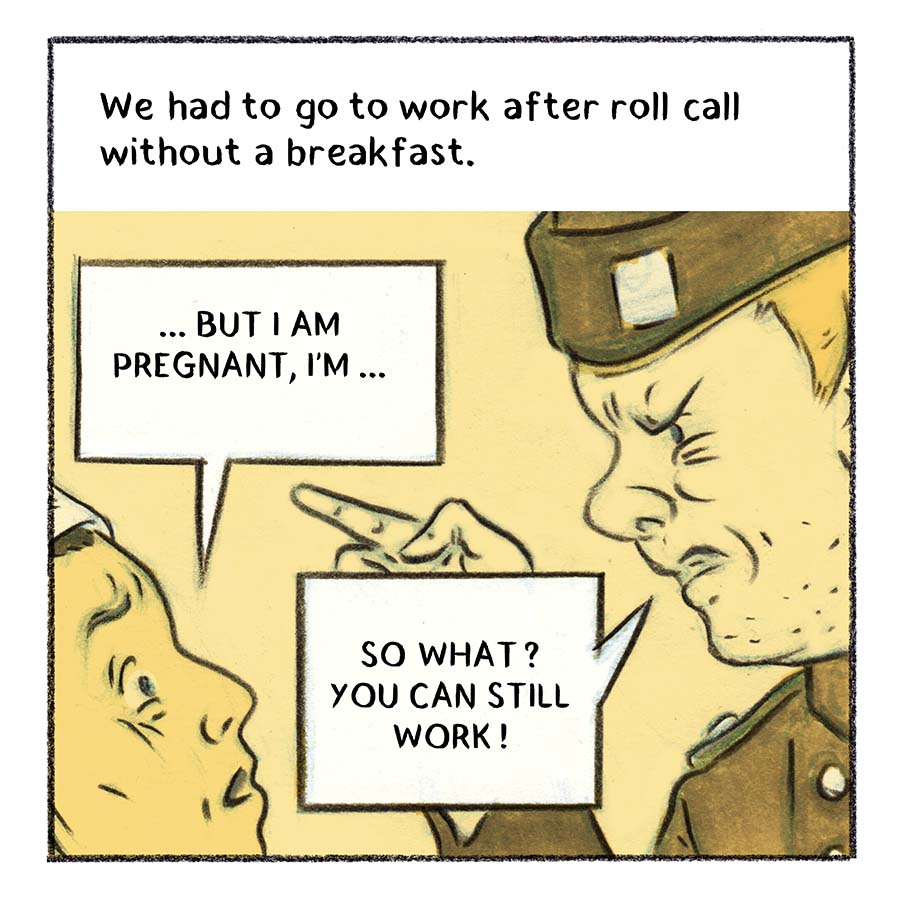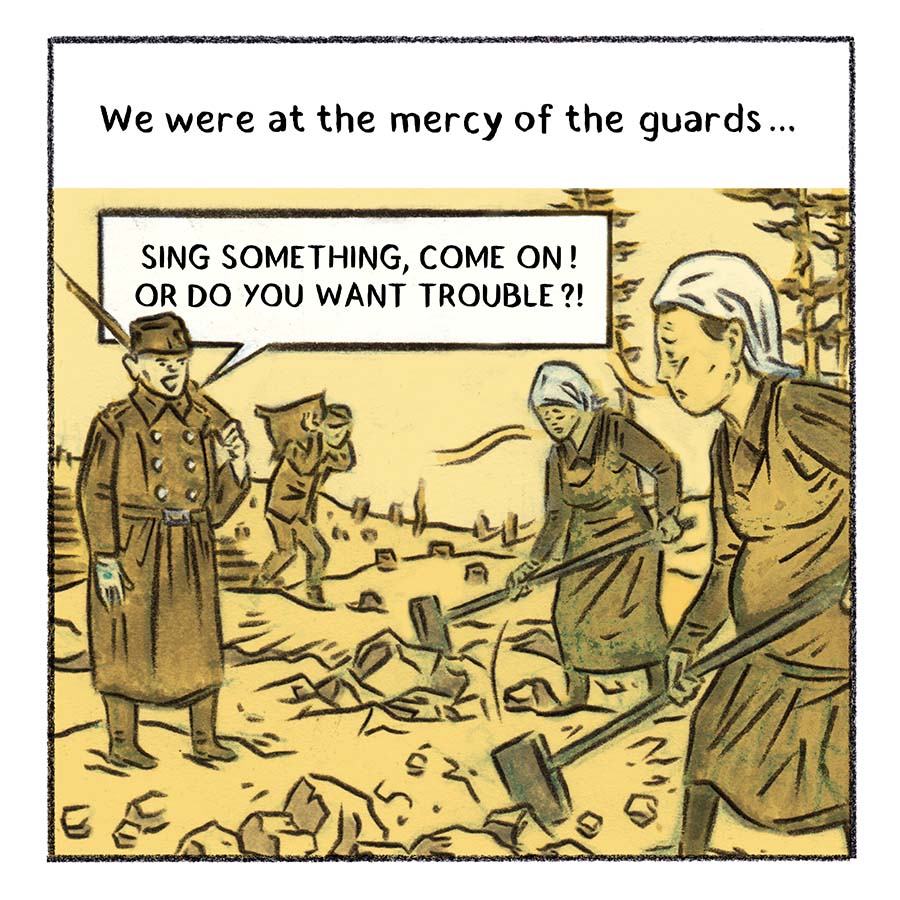 Biography: Štefan Blahynka
Štefan Blahynka, a Czech official, was the commandant of the Hodonín camp. Together with his deputy Jan Sokl, he ran the camp with an iron fist. They both mercilessly forced prisoners to work extremely hard under inhumane conditions.

View of the "Gypsy camp" in Hodonín u Kunštátu. Stefan Blahynka ran the concentration camp.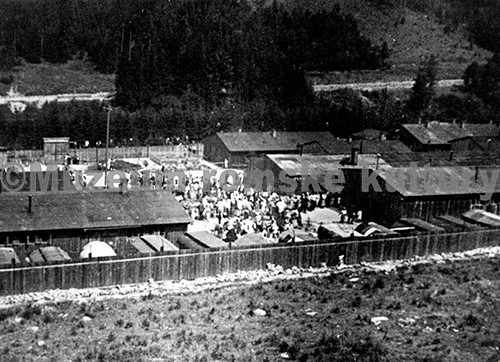 © Museum der Roma Kultur / Muzeum romské kultury